Library
Design Works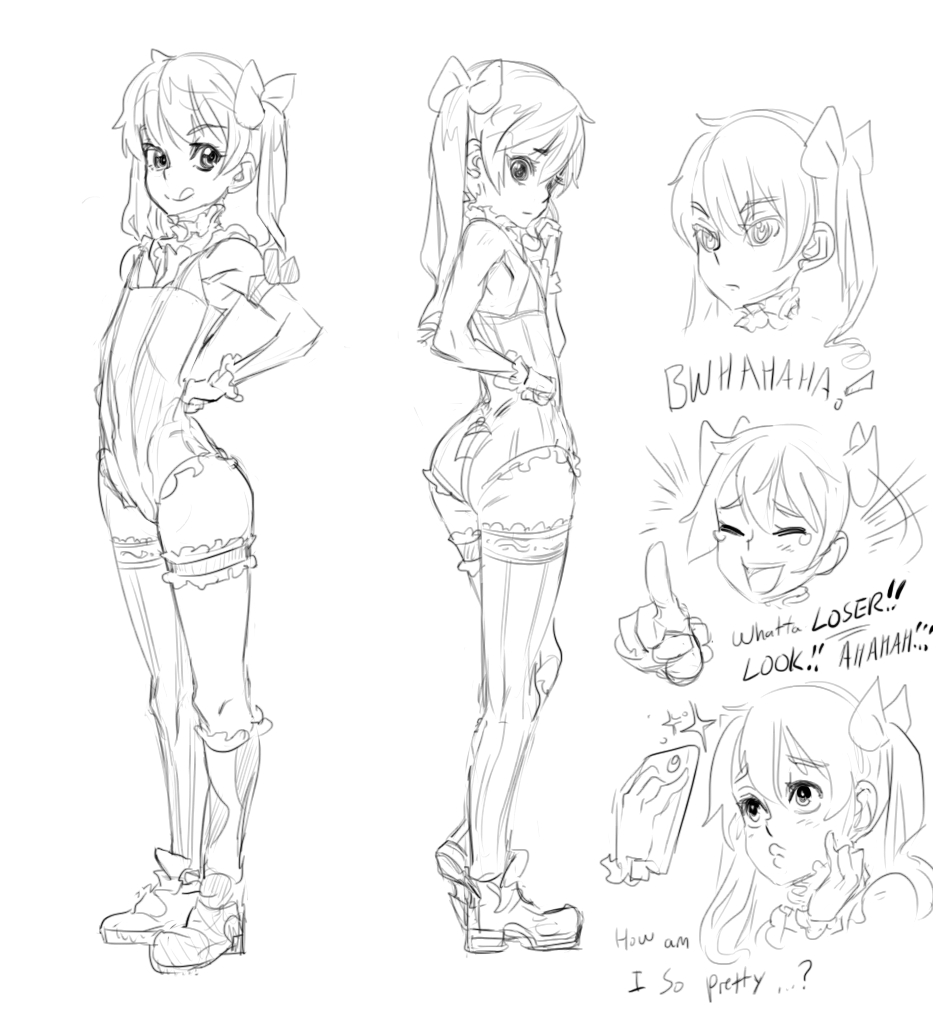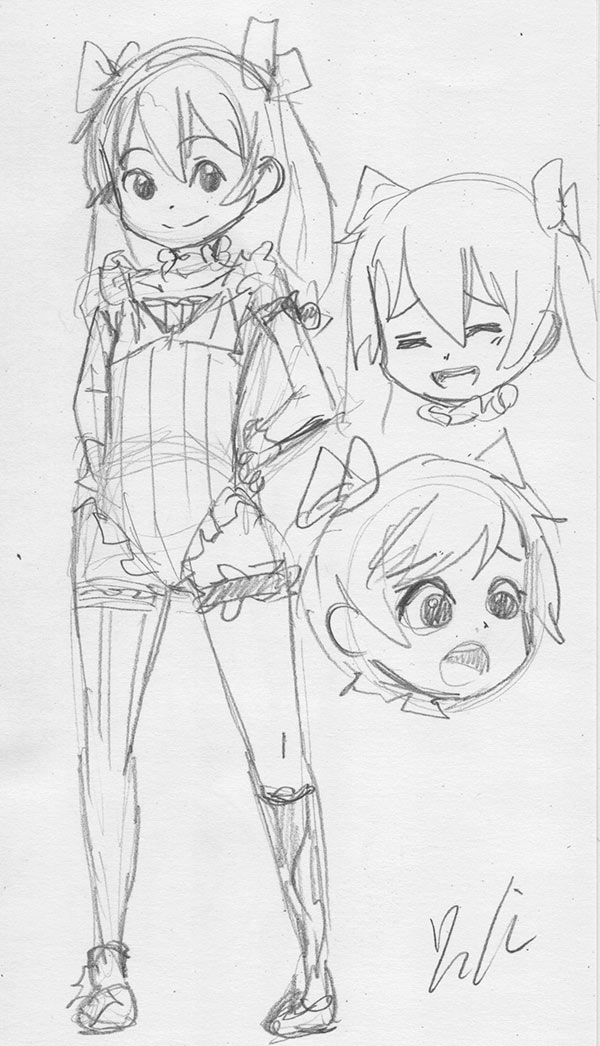 Hungry Magical Maid-Girl Cupcake
Not really a maid. Perflat. Always hungry and lazy. Ate the entire magical dessert kingdom and pastry dimension, turning its people into a nomadic race of bitter magical-girl haters.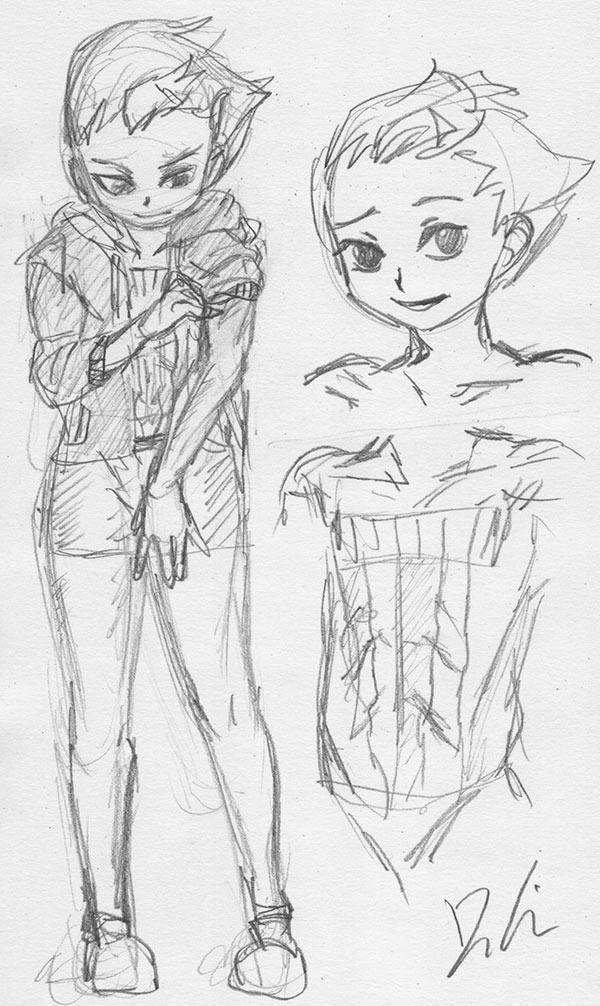 Mint
A celebrated hero of The Cleansing, always needs something to do. A powerful short-range fighter with astounding durability. Popular with trainees for some reason.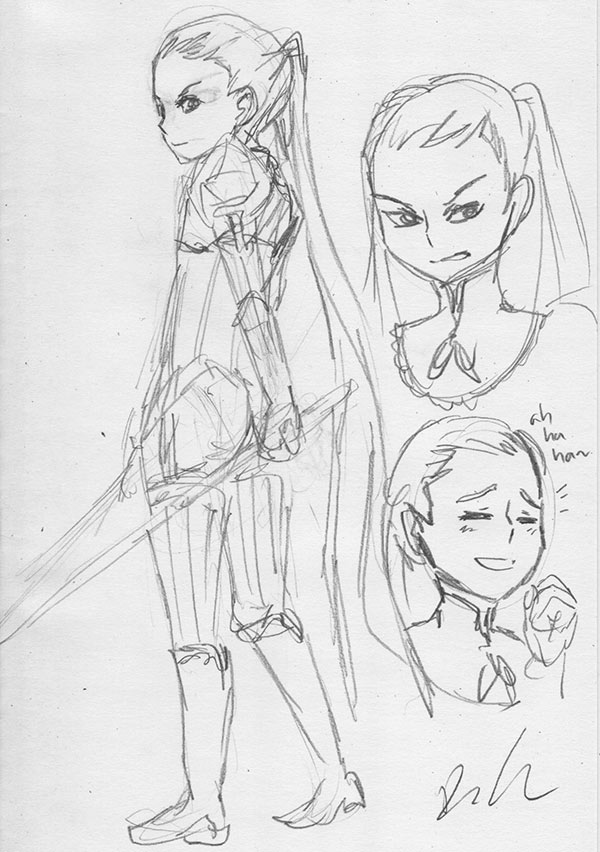 Vanilla
Trained by Mint, operational officer the Demon Exterinmation Society. Strict about little things, oddly lax in other areas. Inscrutible but dependable.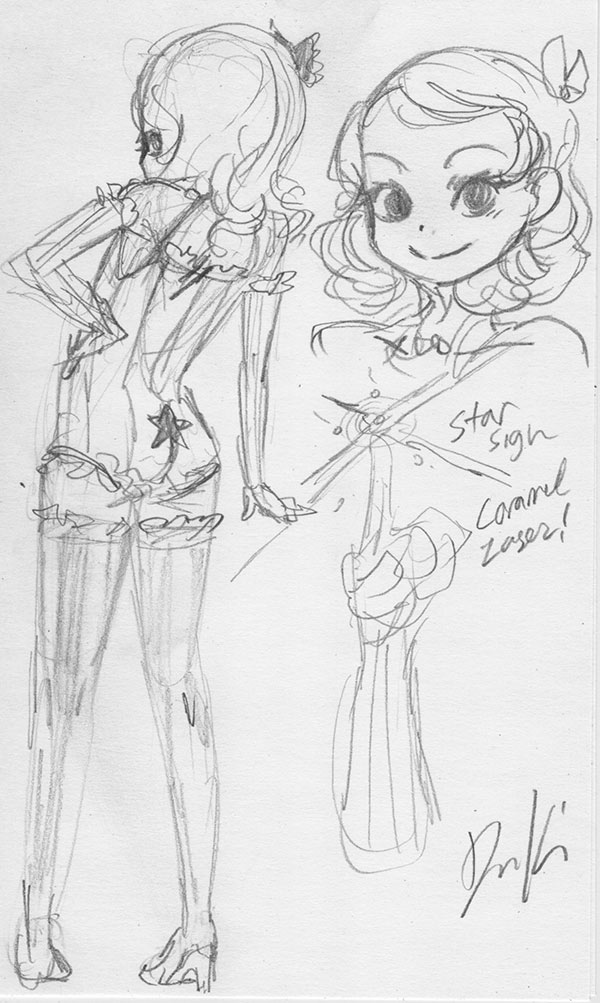 Carmel 'Mel' Starlight
Spoilers, will update later.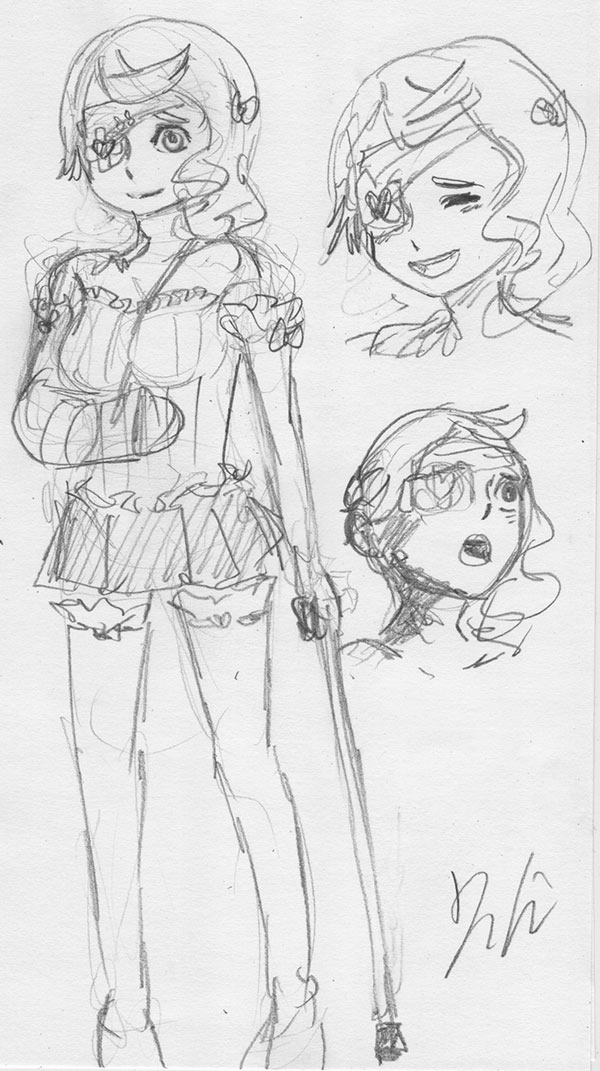 Yogurt
Spoilers, will update later.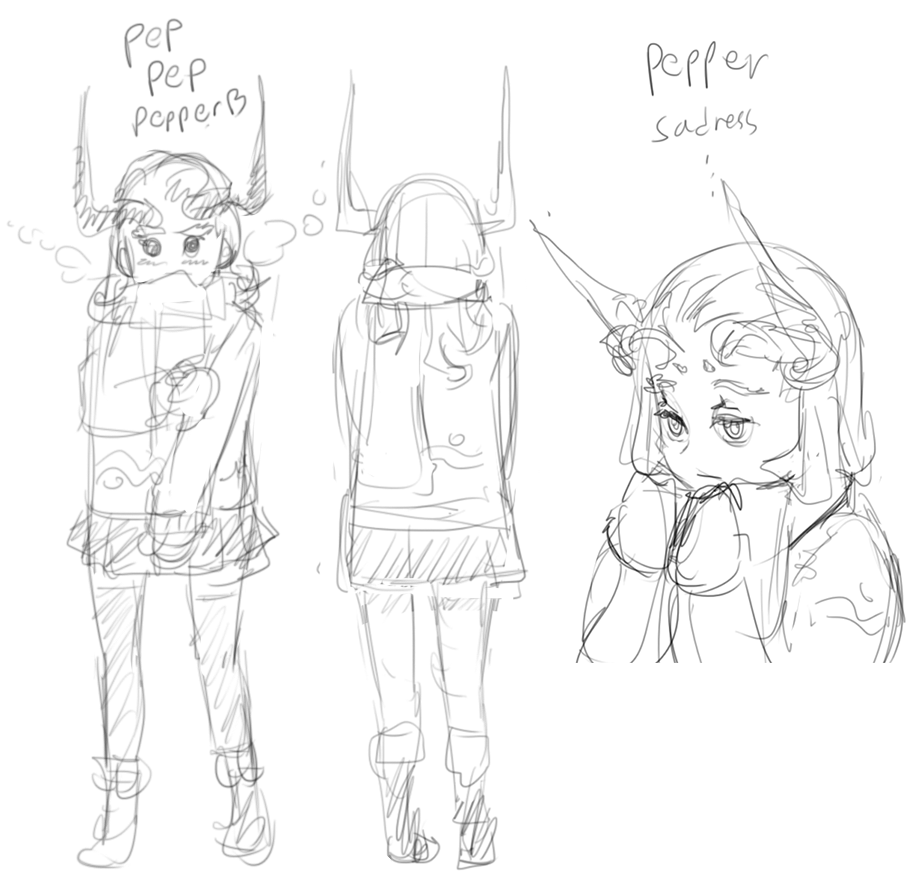 Ur-Devil Pepper
Poor Pepper. Nothing ever goes her way, but Pepper will always do her best! A good and honest girl, but very very spicy.

Wears winter clothing given to her by her grandmother when she walks on the surface world.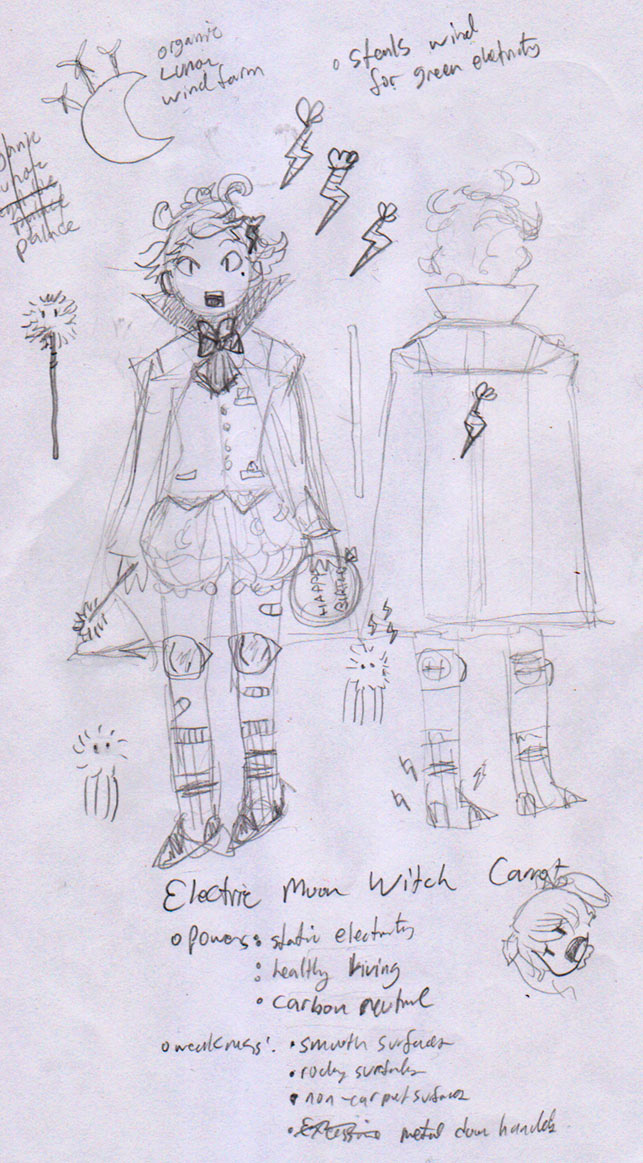 Electric Moon Witch Carrot
A space-witch who makes her home on an organic lunar wind farm. Always bothering Cupcake for being wasteful with water, lights, not weather-proofing her house, mixing paper and plastic, etc. Her electric moon-spiders obey her every command -- they'll rub their heads on you and make your hair stand up.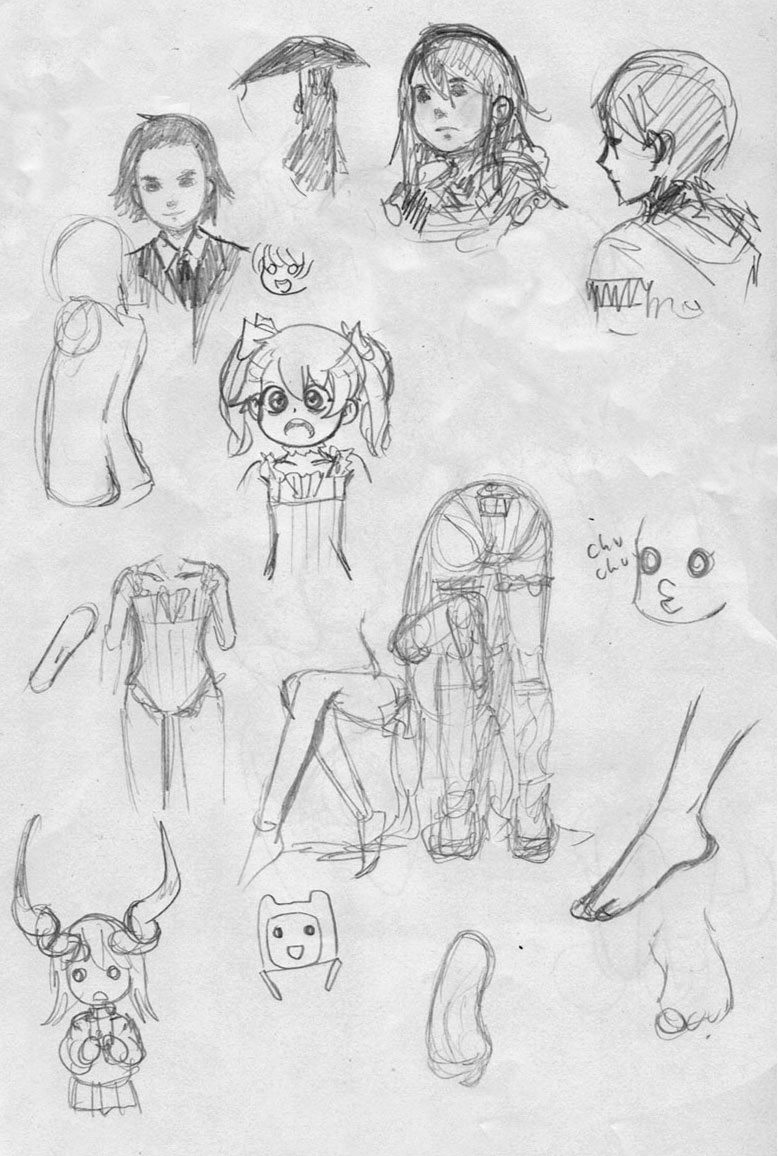 bottom-left: Pepper with over-sized horns.
middle: Working on Cupcake's butt.
upper: Unrelated doodles (left-to-right: pxi, nnn, penny, metal fist).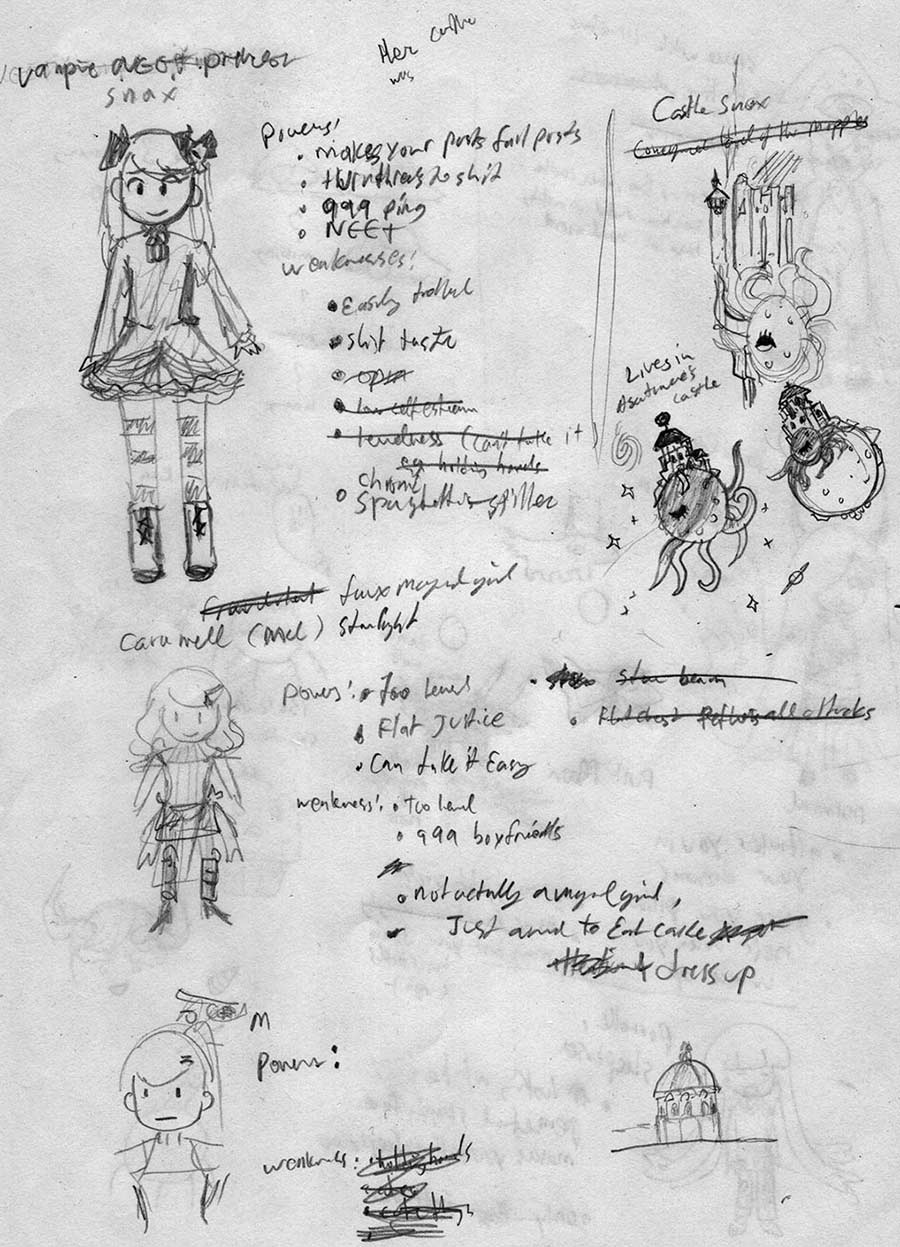 NEET Vampire Princess Snax
She's a freeloader in Asatimine's castle (For those who were around for the
original Momoka Corner
, I've switched around Calistor and Asatimine's names -- The one with one big eye now has the name "Asatimine").
Caramell 'Mel' Starlight
Too lewd, 999 boyfriends.
Unnamed armored magical girl
Her only weakness is her zettai ryouiki. Unflappable.
The so-called 'Castle Snax' (Asatimine's Castle)
Asatimine's travelling space-castle. Shit speeds, constant disconnects. Permanently (?) marooned on the Mopplestar, home of the Mopples.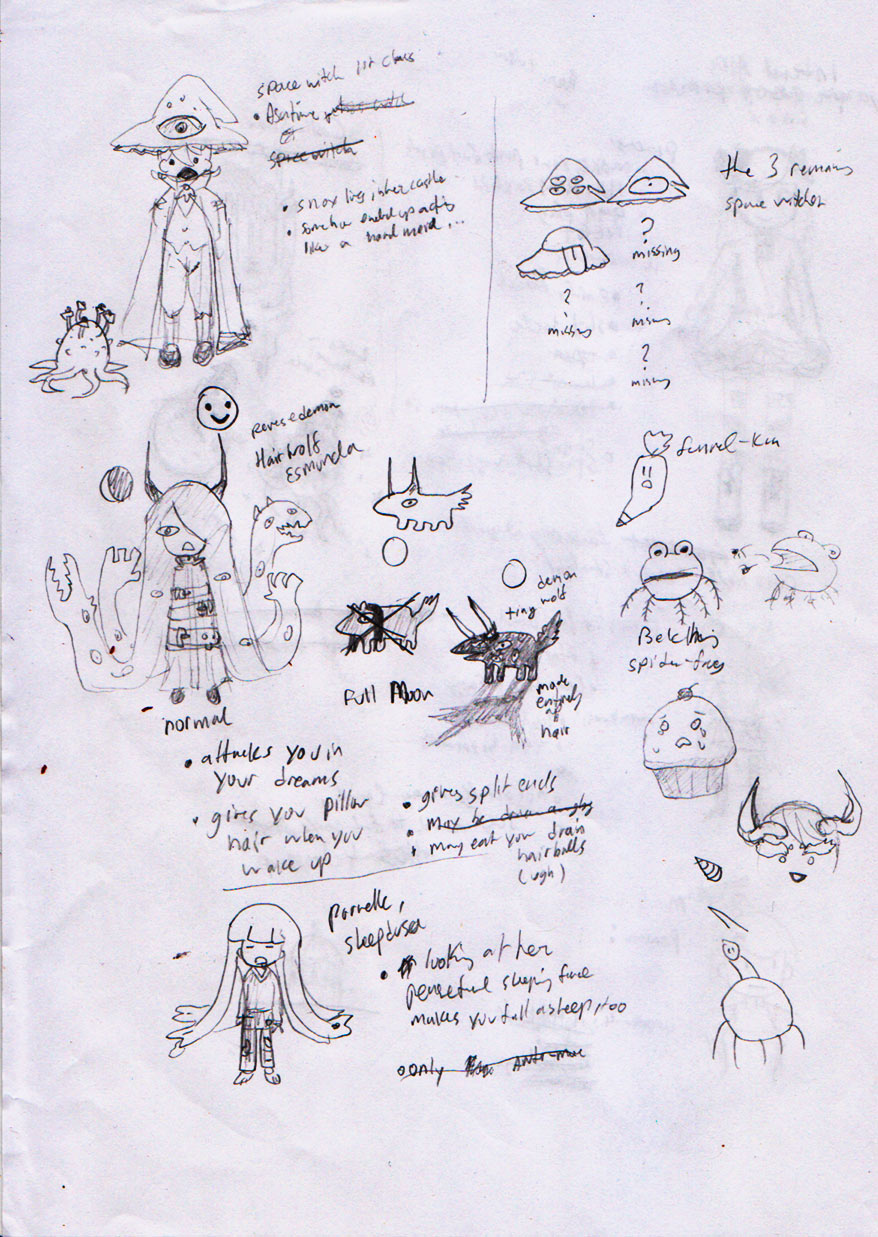 Space-Witch Asatimine
Hard-working and earnest space-witch. Why does she put up with all this? Friend to the Mopples, enemy of space-squishes everywhere.

Reverse Demon Hairwolf Esmunda
Demonic bringer of bad hair days and pillow-hair. On full moons she becomes a tiny demon-wolf made entirely of hair and feasts on the drains of the human-world: clogging some, unclogging others.

Parnelle, Sleepdusa
Those that gaze upon her sleeping face are doomed to nap for hours.