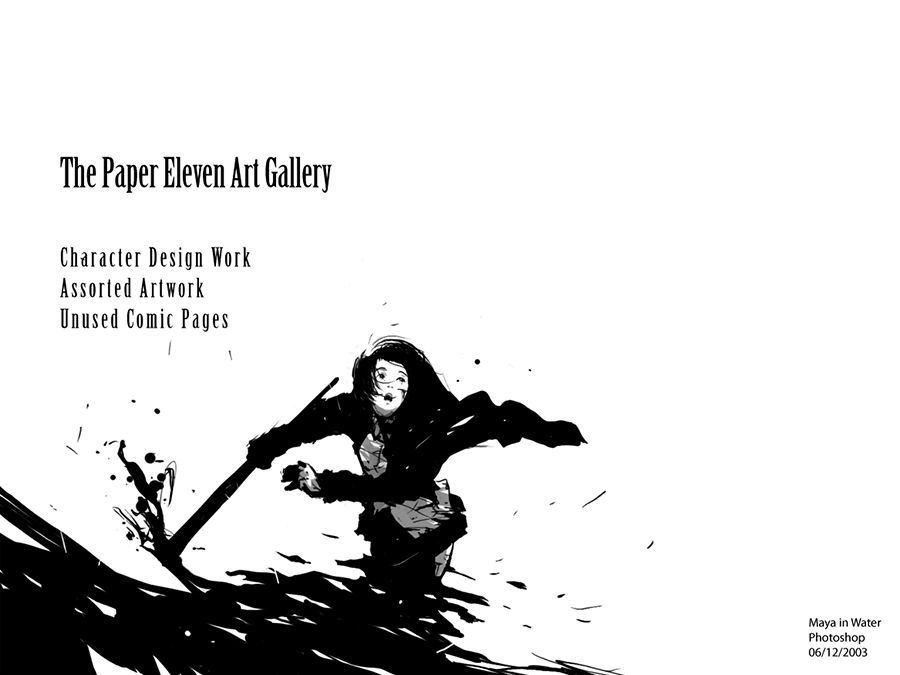 As of this moment (Mar. 30, 2012) it's been nearly 7 years since I finished Paper Eleven and well over a decade since I started doing comics online. I have a feeling I'll be drawing black pages and not updating until the day I die.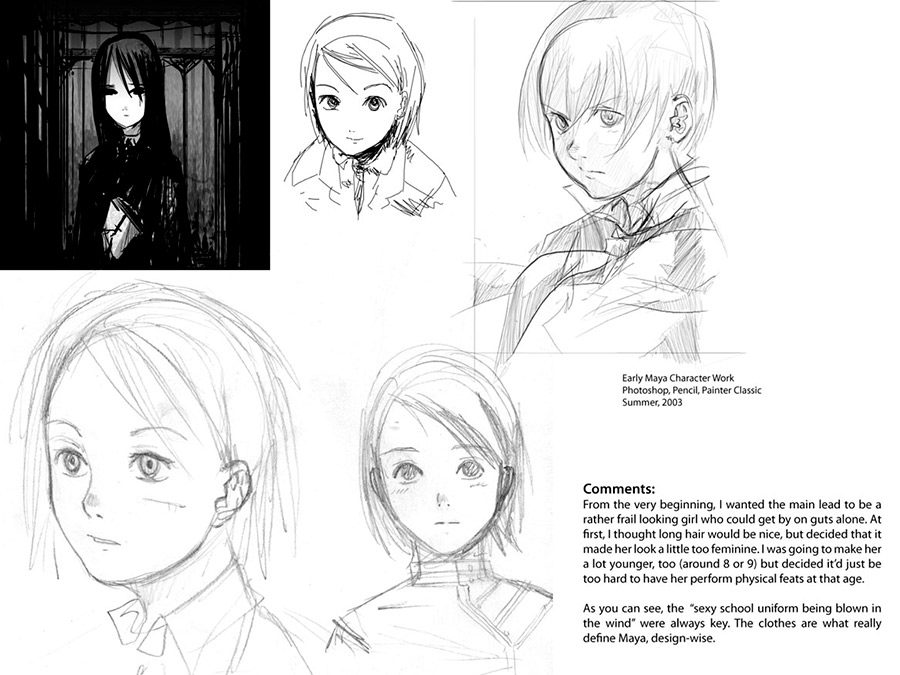 This has become the archetype for most of my leads: a stoic, boyish-looking girl who quietly endures enormous punishment.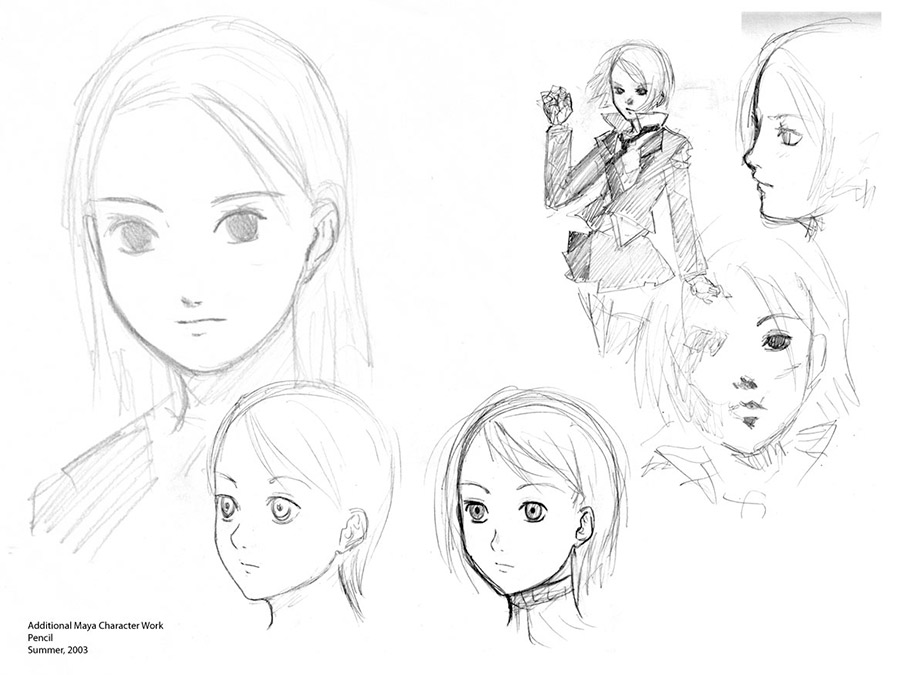 I'm glad PXI pushed me to change my focus from lineart to blocking/silhouette-style. I'm still reaping the benefits of this change.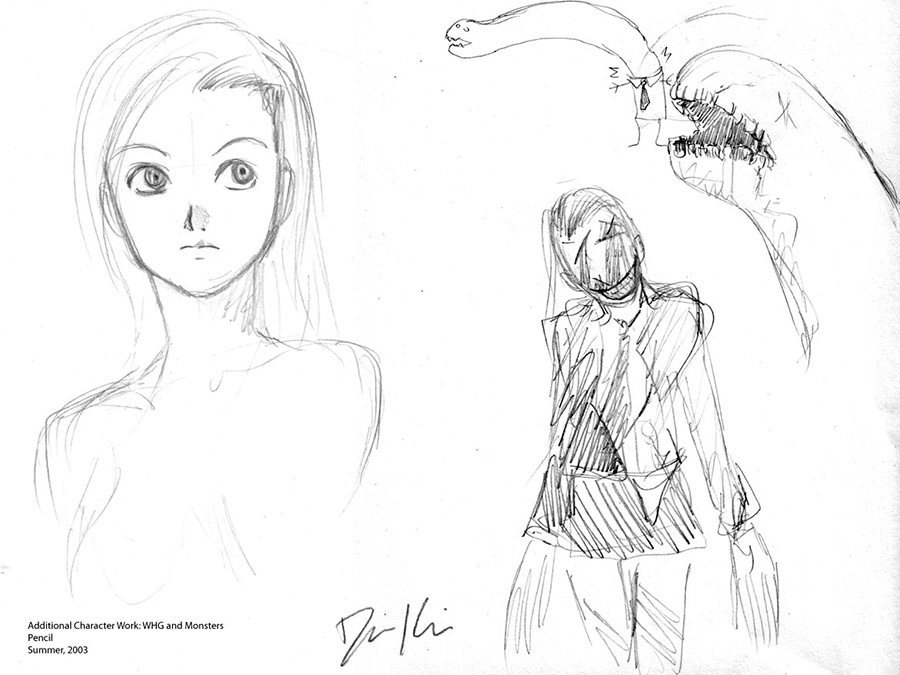 The Silent Hill influence is quite visible here.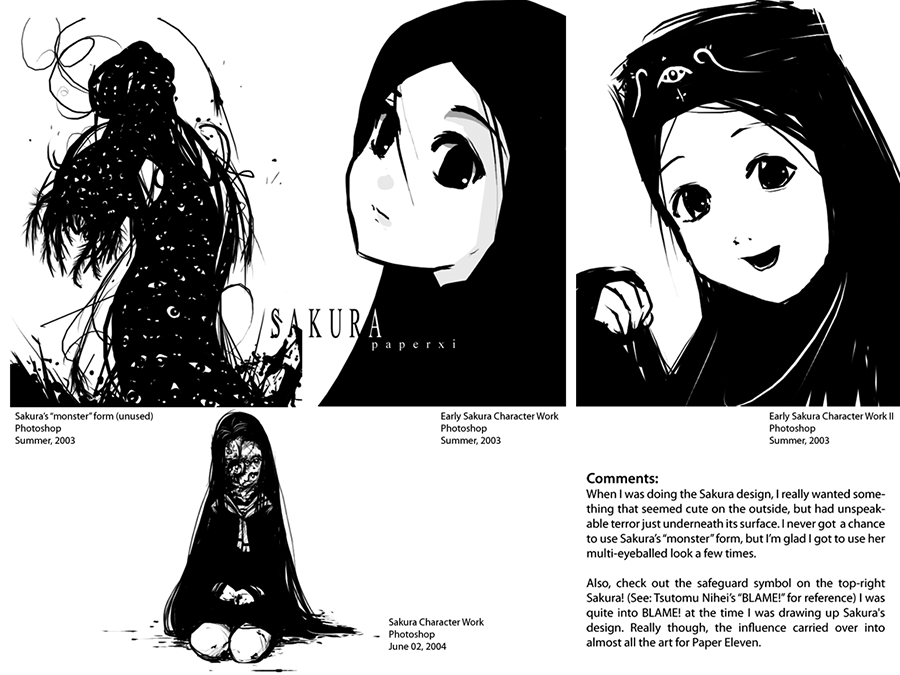 Lovable, feminine, 'pure' and 'transparent' (because beast-like) monsters serve as a nice counterpoint to damaged, suffering, stoic and relatively opaque leads. These monsters are free from irony -- the leads are monsters of irony.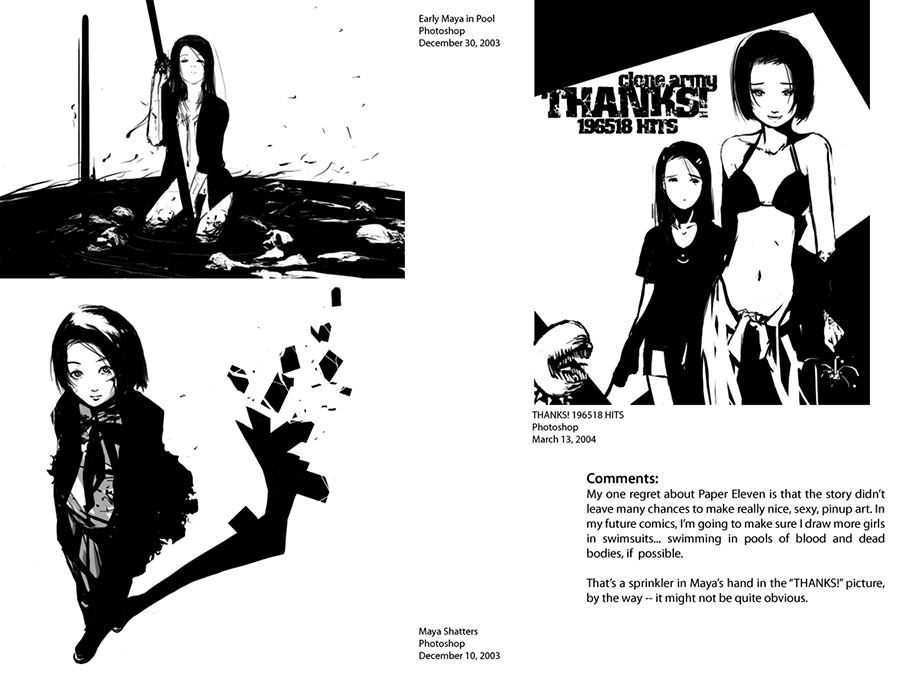 Although my technique has improved a bit since 2003, the fundamentals haven't changed too much. I still suffer a bit from same-face, but I think that's been slowly improving (see:
Metal Fist Design Works
).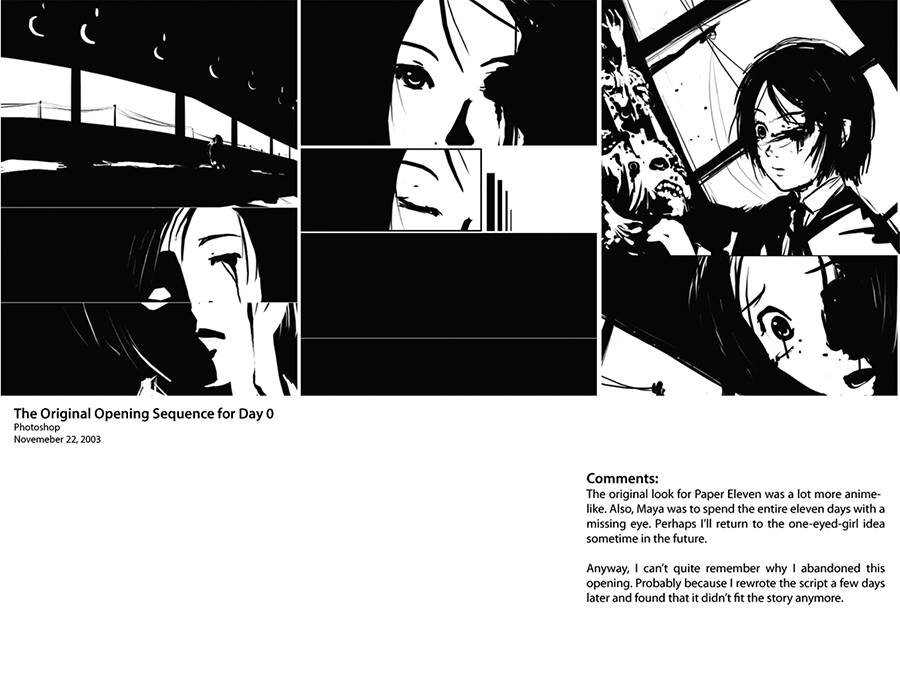 1-2-3 and 1-2 has become my natural beat when it comes to panels and pages.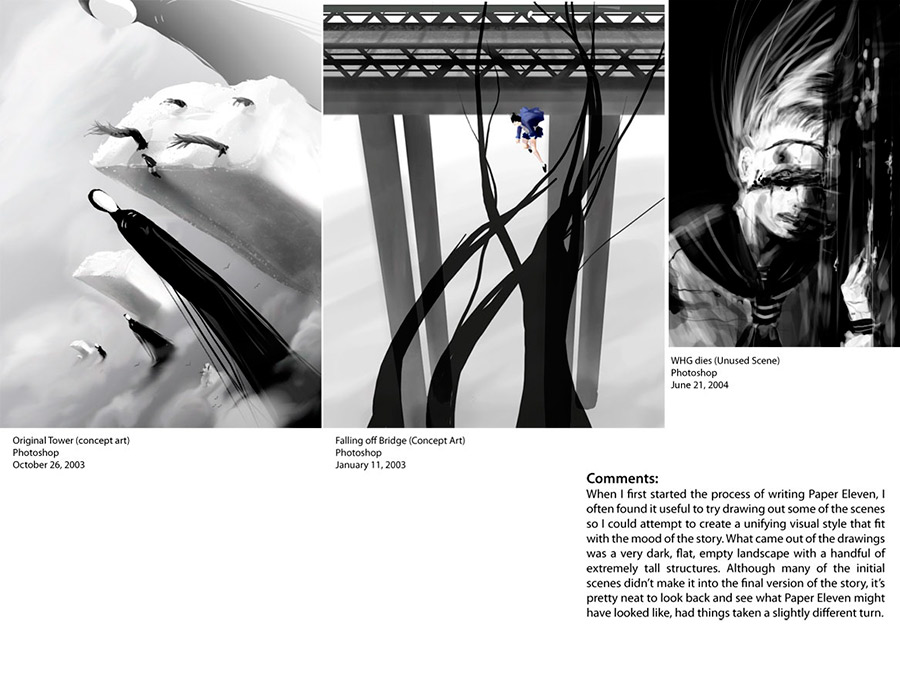 I see the seeds of the Facebirds in the far left picture.

Besides that, I still spend a lot of time before a project working out the look, feel, form, how the project stands in relation to other stuff I've already done, whether it only retread ground already covered by other existing projects (by other people), etc.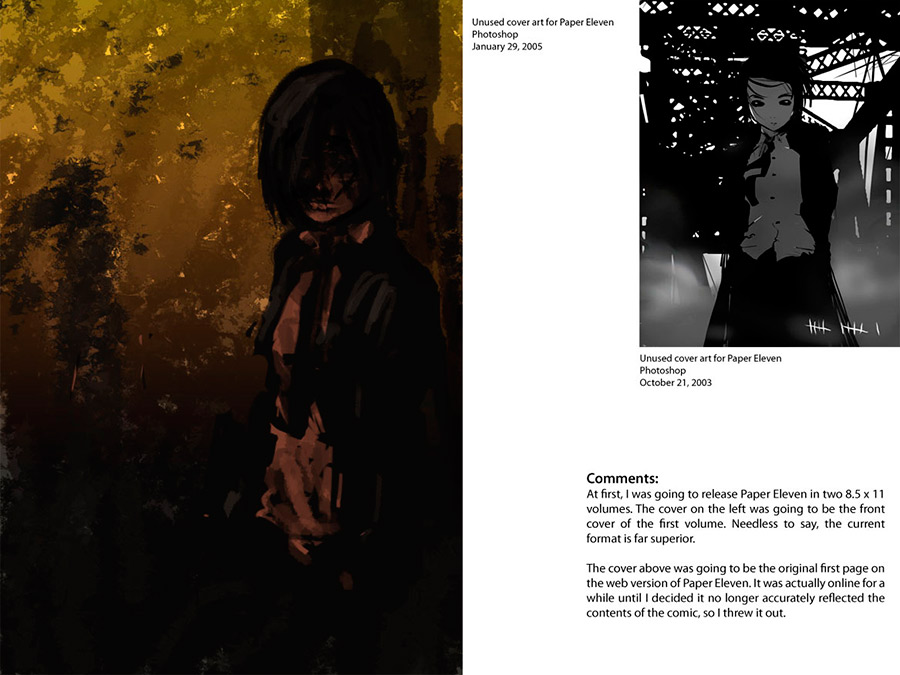 This might be strange, but I actually see the things I draw as being black and white -- that is, the things I draw are drawings of things that are black and white. When color is introduced it feels like a weird, even unnatural addition ("unnatural" in the sense of being "an abomination against nature" or something).

I should take the time to develop that hard-lined, more graphic style as well.